I found this odd little lens, a Palinar 100mm f/4 telephoto, at a thrift shop. The shop had a lot of old camera gear, all of it ridiculously overpriced (a dirty old Olympus OM10 body with 50mm lens for $150? Come on...)... but they had this weird little lens that they priced at $10, I guess because it was so small that it did not look like any kind of useable SLR lens and they assumed it had no real use.
I put it on a bellows to see how it performed as a macro lens. Here's the result (second is 100% crop):
The lens is so tiny it's almost ridiculous. Here it is on the macro bellows. It looks shiny and silver because my only other digital camera right now is an infrared conversion and I guess the paint is IR transparent. It's actually painted black.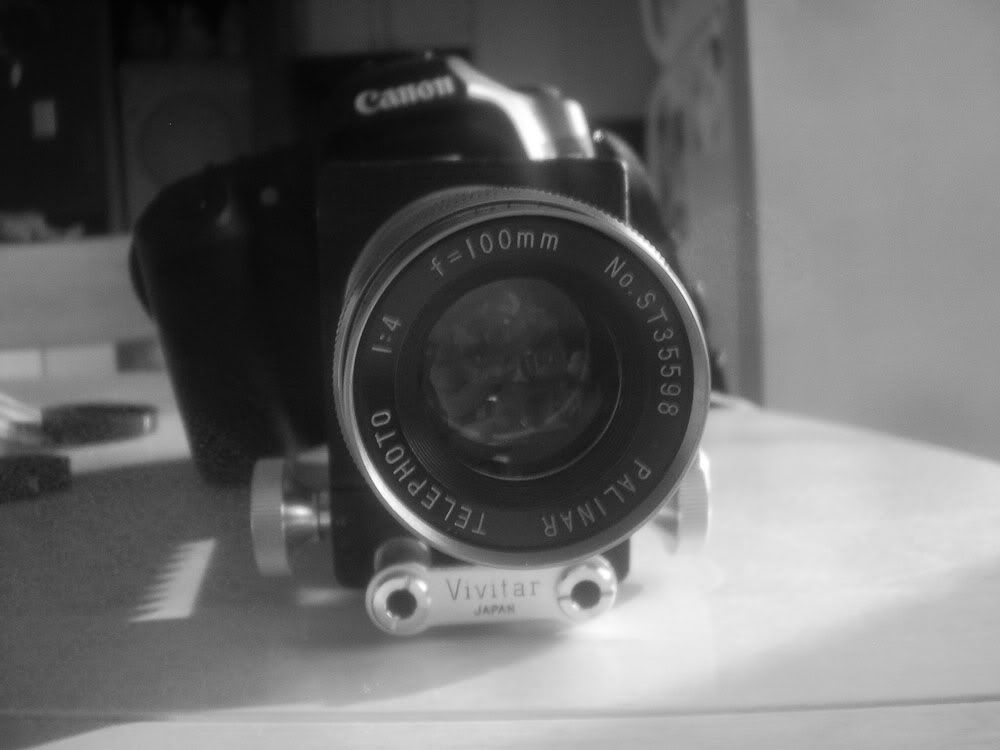 It is as sharp in real (non-macro) use as it is as a macro lens, but I think it's going to be my preferred macro lens for now. More versatile than my 70-200 + diopter, and sharper too.
_________________
The meaning of life is simple: we exist to use our senses and consciousness to appreciate a universe that might otherwise go unappreciated in its eons of vast silence.
http://visualfiction.org/