Here's my briefcase: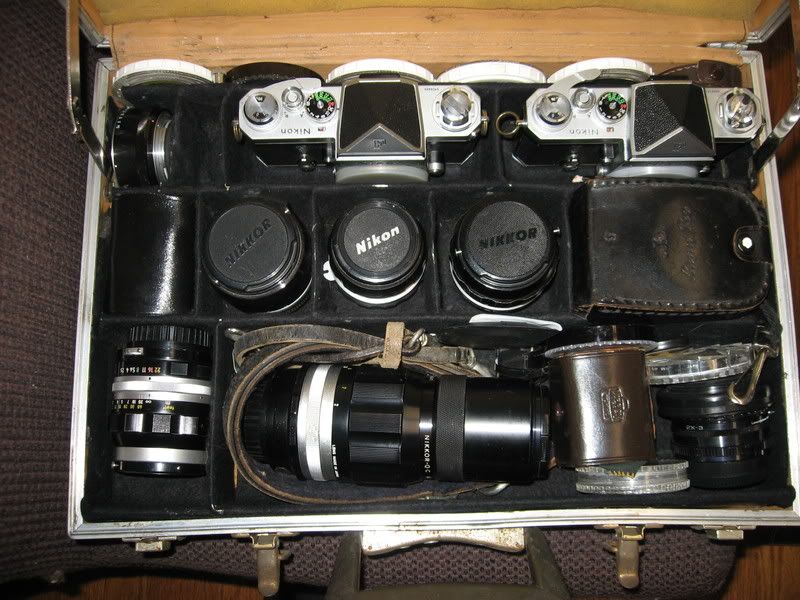 At the very top:
Nikon brand filters: Yellow, green, orange and red.
Hoya filter: Blue
Nikon brand closeup # 0
Next row, left: extension ring for 55mm Micro-Nikor
Nikon F bodies circa 1966 & 1967 (note bronze split rings to minimize the wear on the lugs)
Next row: spot meter finder accessory for Gossen (left); 85mm f/2 Nikkor; 28mm f/3.5 Nikkor; 55mm Micro Nikkor with compensating diaphragm; Gossen Luna Pro (circa 1966).
Front row, left: 105mm f/3.5 Nikkor; 200mm f/4 Nikkor; waist level finder; 1.4 x teleconverter (worthless crap Vivitar).
All working fine; the optics are still super. The shutter on one is having some sticking problems and I need to cycle it a bunch to loosen it up. It needs a clean and lube.
_________________
"If Packard did not exist, it would be necessary to invent him."
(With apologies to Voltaire.)