Okay, it's coming together.. not so bad. The dust and lack of running water sucks, but we can't always have what we want.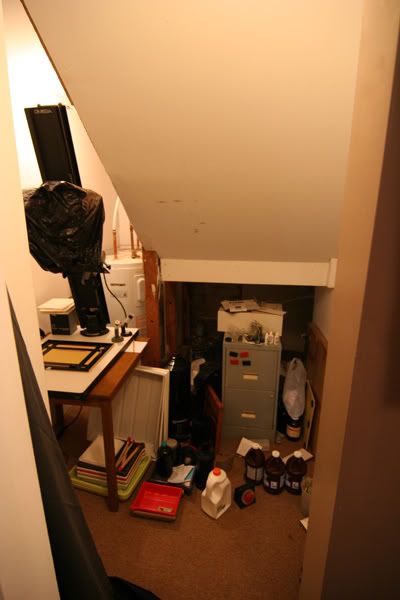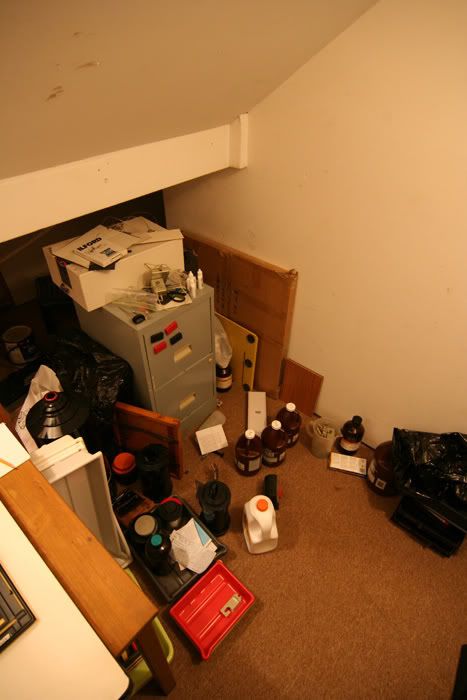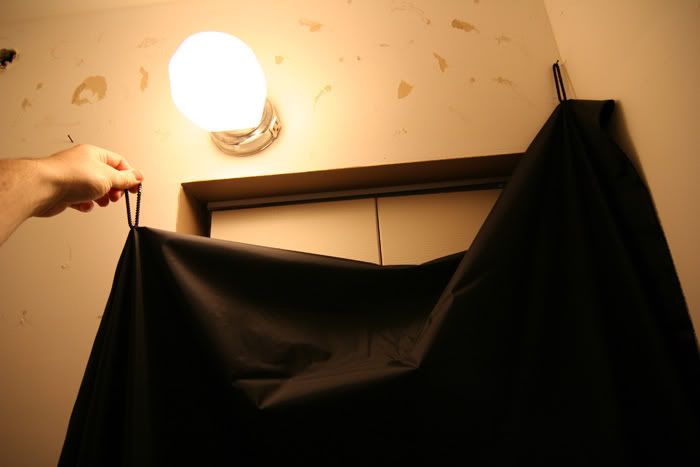 That's my 8x10 bellows hanging on the wall; sigh. Will I ever finish it?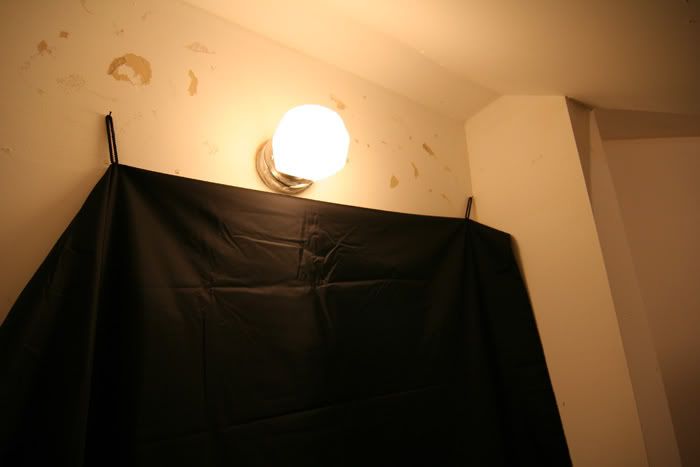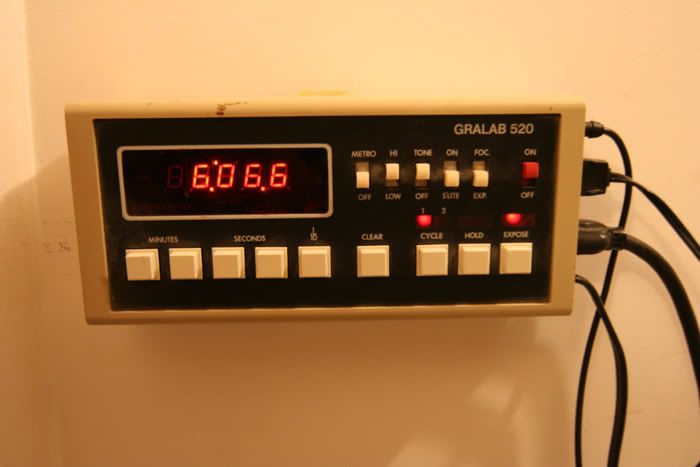 All in all reasonably functional given my limitations.
_________________
The meaning of life is simple: we exist to use our senses and consciousness to appreciate a universe that might otherwise go unappreciated in its eons of vast silence.
http://visualfiction.org/