Bah I'll stop being so ridiculously secretive.
I'm talking about the Vest Pocket Kodak Autographic - a tiny little 127 film camera. You can still buy 127 film from freestyle. And of course you can use the lens, without the aperture limiter, on a DSLR as I was doing with those multiple unpopular soft-focus shots I posted while ago.
Vest Pocket Kodak on DSLR: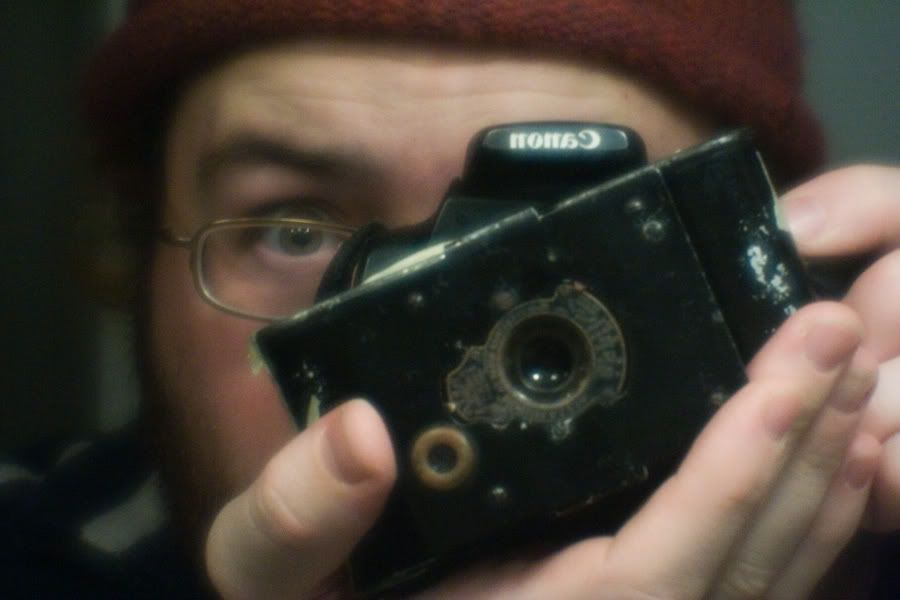 Anyway, I just payed for a Contessa Piccolette - the european answer to the VPK.
(stock image from pbase):
http://cgi.ebay.ca/ws/eBayISAPI.dll?Vie ... 0286142832
The vest pocket kodak is very similar. I've got bids on a couple of those at the moment (spares ;) but I'm trying to lowball them. One has a ratty bellows and it's just going to be purchased to rip out the soft lens.
All of these (the contessa and the VPK) are incredibly tiny cameras; like a small wallet or something. They take 4cm x 4cm images on the 127 film.
_________________
The meaning of life is simple: we exist to use our senses and consciousness to appreciate a universe that might otherwise go unappreciated in its eons of vast silence.
http://visualfiction.org/