These are the listing images - I haven't received the yet (though I have a similar one already). These are vest pocket folders, wallet sized cameras from the teens and '20s.
First, Contessa Piccolette (Contessa merged with Zeiss Ikon, but I'm not sure this one has the Zeiss trademark on it or not):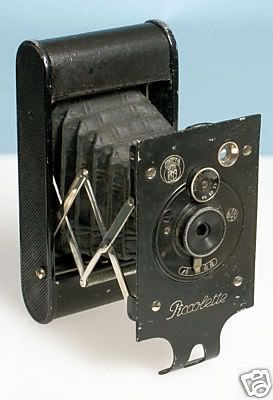 Kodak Vest Pocket with the higher end Anastigmat lens. I have another one which has a simple two-element achromat meniscus lens (which I used for all those soft images that everybody here loved so much ;)):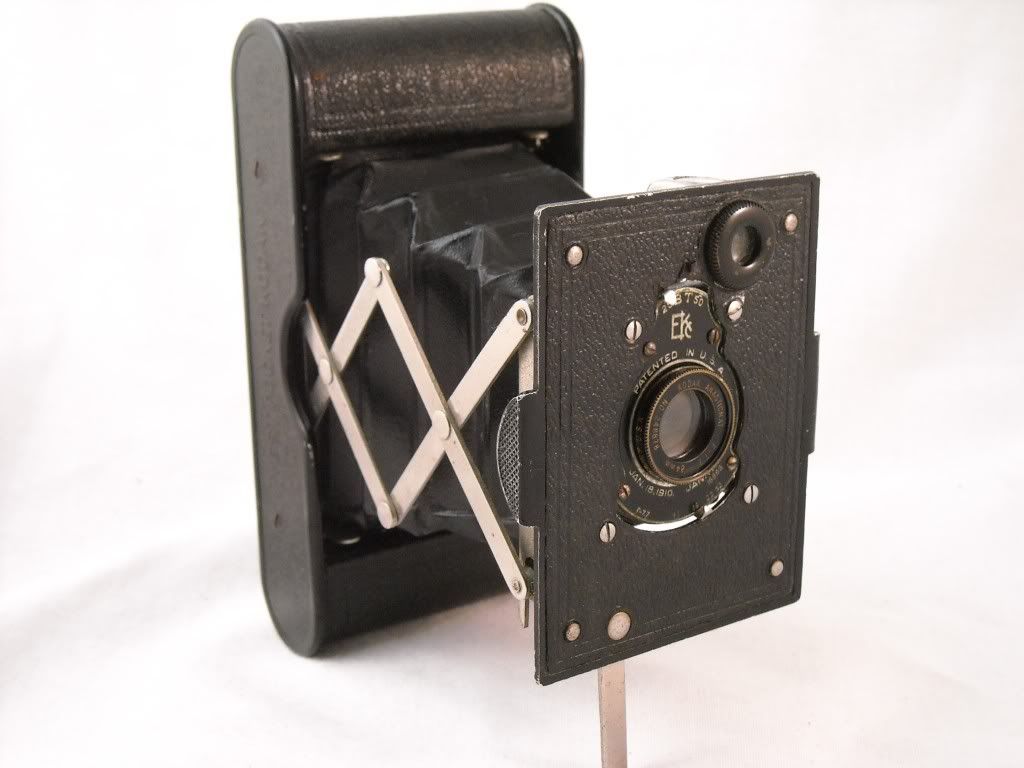 You can still buy film for these, and I intend to use them.
Finally, I shelled out a small fortune for this one, but not as much of a fortune as I would have paid if it were in better condition. The lens, a Voigtlander Heliar, is a highly desirable item among collectors and LF portrait photographers, because it's reputed to be razor sharp but with amazing soft bokeh and softened contrast (smooth out those wrinkles). The lenses usually go for more than I paid for this whole camera, so I think I did alright. This will be my second, and soon third, 9x12 plate camera, and now I have a few spare backs, so I'm thinking about building a DSLR adapter for them. Hell I could make a sliding back and meticulously shoot the
50 frames
required to stitch back together the full 9x12 area.... okay, uhh, or maybe not.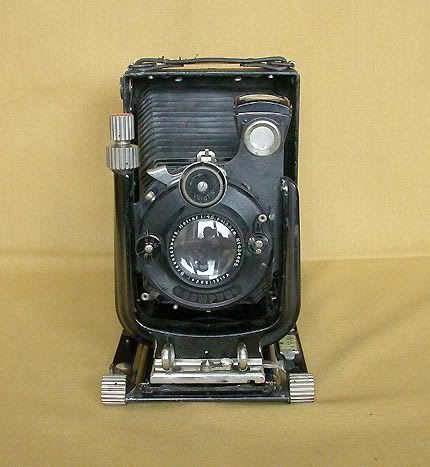 _________________
The meaning of life is simple: we exist to use our senses and consciousness to appreciate a universe that might otherwise go unappreciated in its eons of vast silence.
http://visualfiction.org/