I'm not very interested in 35mm gear, generally speaking, but I did pretty good today. (Does a filing cabinet full of weird stuff count as "hoarding?").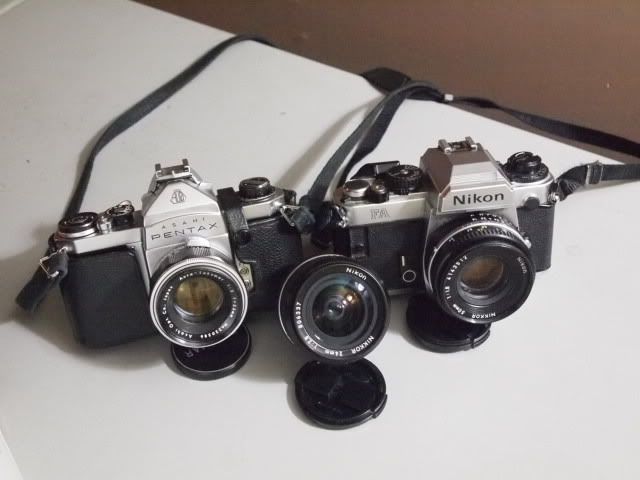 Left to right: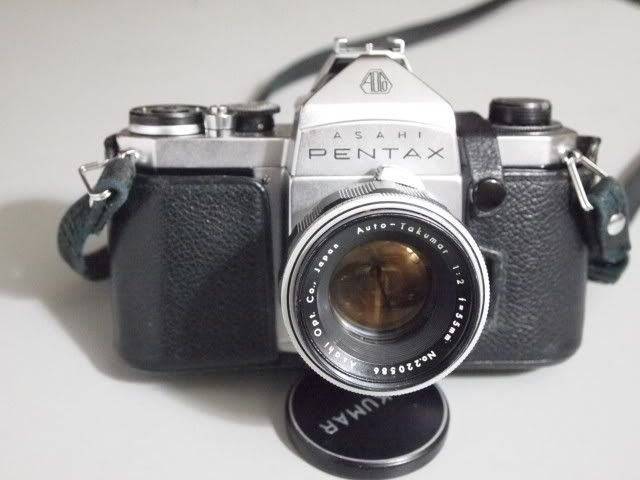 Asahi Pentax H2 with auto-takumar 55 f/2. Paid $25. Value about $25. Nothing to brag about (I thought it was a collector worth about $250 but turns out I was thinking of asahiflex; older models), but still a very nice camera for the price. Too bad I find 35mm kind of pointless; I like the camera enough that I'll put a roll through once in awhile just for fun, but... I'm not sure how much use it will get though.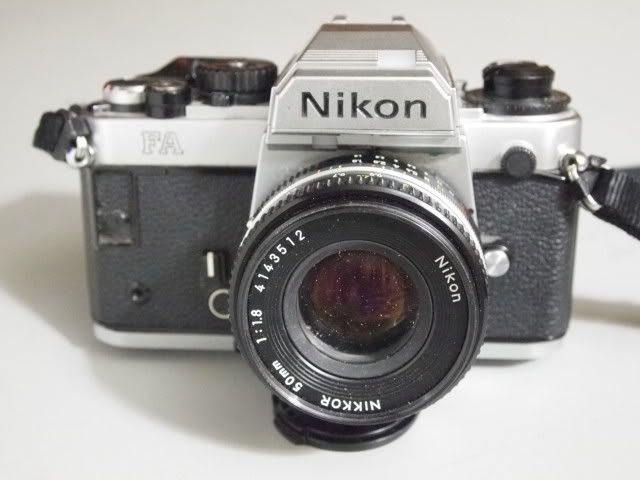 Nikon FA with 50mm f/1.8, bag of accessories, and other lens, below. Paid $35 for the whole lot. The 50mm lens alone might be worth as much as $100 if I ebay it, judging from recent auctions. Camera works great though it has some quirks (missing DOF preview lever, missing handy handle on rewind knob, and the metering works for auto modes (P/A/S) but the display is incorrect (and the reason for it is really strange, but I won't get into the details)).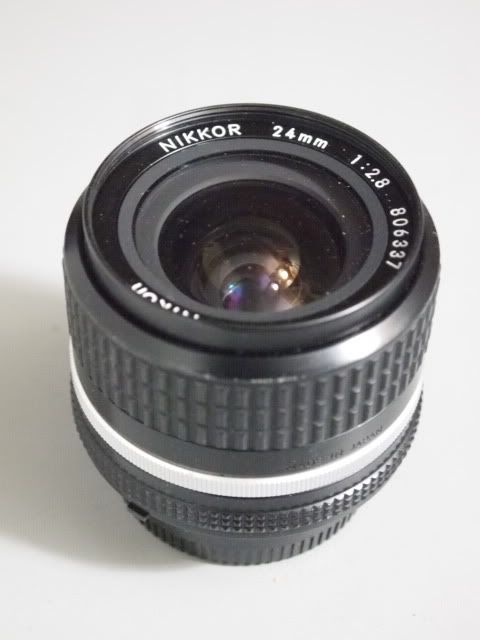 This is what makes the haul worthwhile, economically. This 24mm f/2.8 is worth a couple hundred bucks (and I paid $35 for it, plus the FA body & 50mm lens!)... and it's a nice lens that I can mount to an EOS body whenever I get around to returning to one (want to get a used 5D soon and this lens will complement it perfectly).
_________________
The meaning of life is simple: we exist to use our senses and consciousness to appreciate a universe that might otherwise go unappreciated in its eons of vast silence.
http://visualfiction.org/