Sailing. These are from Swiftsure 2012, a big international yacht race hosted by the yacht club in my city. I got to participate on a 42' boat and we had some pretty amazing weather (gale force squalls and big seas).
The first is a squall coming in which looked pretty menacing to me at the time. The waves had been slowly building in strength and the wind was increasing a bit as well... and we had heard gale warnings on the radio. This was the first view of the weather the sea had in store for us, with a couple of boats passing by in the fog: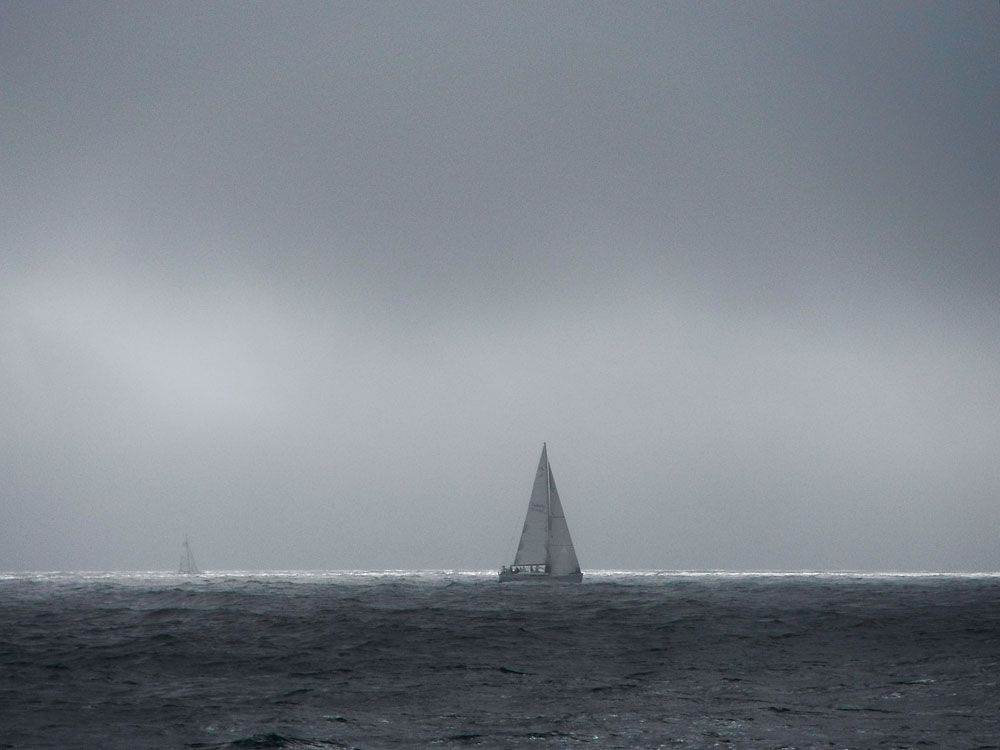 This is a lone boat following us in after being out all night. Mostly just to show the big size of the sea and the small size of the boats.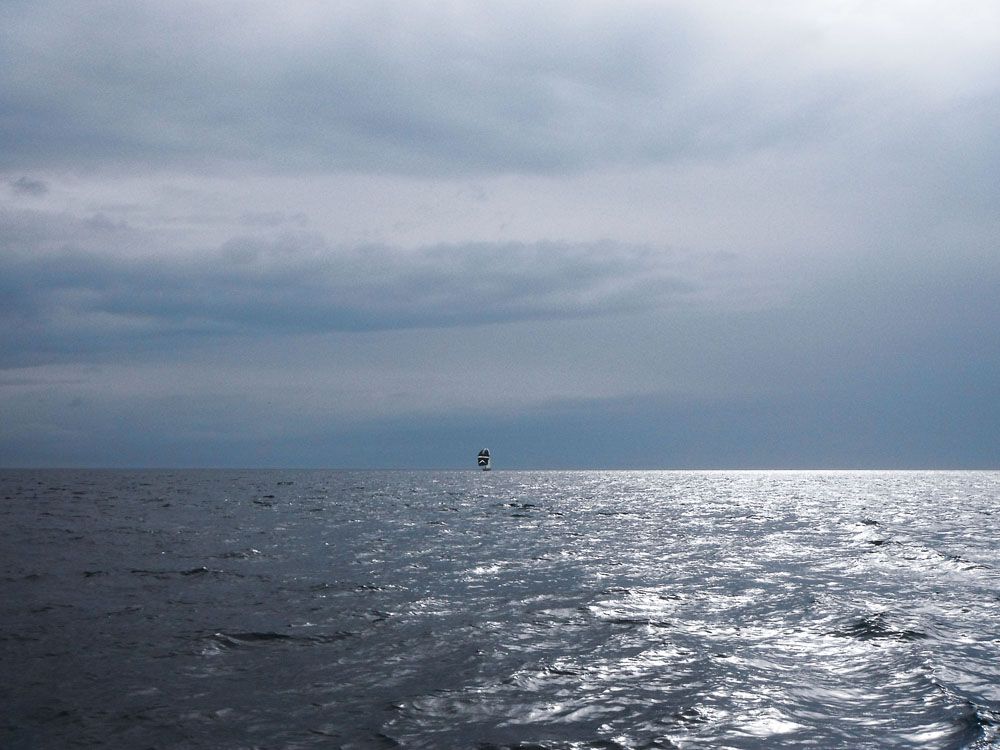 This is from a slightly more subdued race on a weekend on a very calm day (my third entry for this contest):
And this is not a submission but is just to show the view from on board :)
Here's an album from Swiftsure for anybody interested:
http://visualfiction.org/vfgal/?dir=Swiftsure_2012
And a video:
https://www.youtube.com/watch?v=nlRslV0 ... ture=g-upl
_________________
The meaning of life is simple: we exist to use our senses and consciousness to appreciate a universe that might otherwise go unappreciated in its eons of vast silence.
http://visualfiction.org/